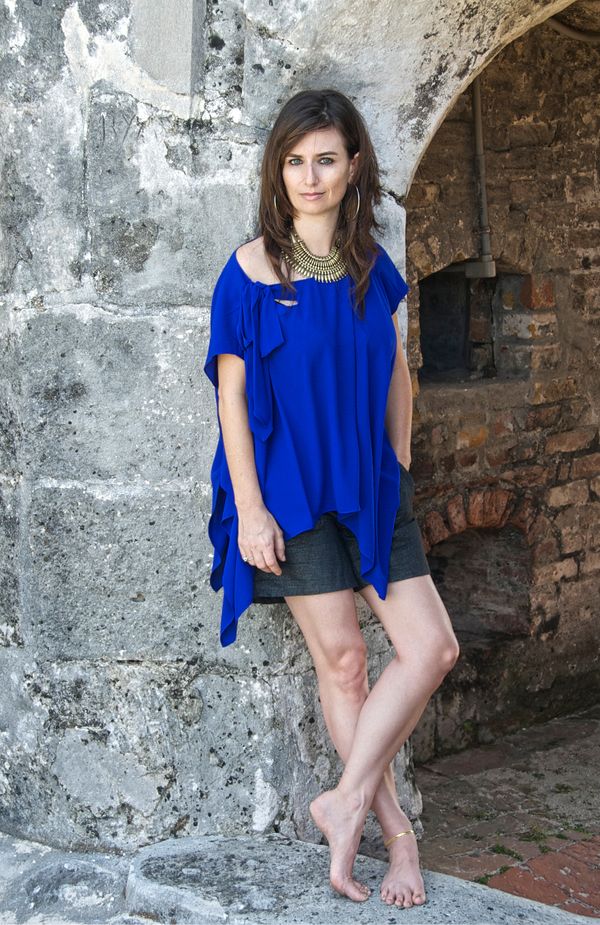 About Juliet
Juliet Lyons is a Billboard-charting recording artist and singer/songwriter/composer for film and television. She is best known for her soaring, emotional vocals in trailers and Trance and New Age music. Described as having "one of the most evocative and ethereal voices I've ever heard," (Lea Ann Fessenden, Caribbean Examiner), her singing was featured on the official trailer for Disney's live-action retelling of Cinderella.
As a composer, she writes mainly production music for reality TV shows. Her instrumentals have aired thousands of times on television shows including VH1's "Love and Hip Hop," MTV's"Catfish," Bravo's "Real Housewives of....," and NBC's "The Voice." Her original music has been heard in over 300 television shows on NBC, ABC, CBS, HBO, ABC Family, MTV, VH1, E!, Lifetime, Showtime, Bravo, Discovery, National Geographic, TLC, Cinemax, CMT, etc, and in the major motion pictures, "Dog," and "Ghost in the Shell." Prominent vocal placements include credits such as Pretty Little Liars, Vanderpump Rules, Star Falls, Young and the Restless, Christmas In The City, and K-Town.
In addition to her musical works for film and television, Juliet writes and produces New Age music. In 2021, she collaborated with John Allan on the EP, NOVA: An Acoustic Journey, which debuted at #1 on iTunes and Amazon. Her most recent full-length album The Light Within: Songs for Yoga, Healing, & Inner Peace, debuted at #3 on the Billboard New Age charts. Both albums have songs in rotation on Sirius XM's Spa Channel.
Juliet's work has won two Hollywood Music in Media Awards, with 10 additional nominations, has been nominated 2x for Independent Music Awards, she was a 2x finalist and 1x semi-finalist in the International Songwriting Competition, and was a finalist in the USA Songwriting Competition. She holds two music degrees from UMKC Conservatory of Music, having graduated with honors. She is a member of the Recording Academy (voting member), Society of Composers & Lyricists (serving on the SongArts committee), Alliance for Women Film Composers, Association of Independent Music Publishers, SONA (Songwriters of North America), and is a judge for the Intercontinental Music Awards.
Through a lifetime of travel and living abroad, Juliet has a deeply embedded global consciousness. Living in Europe as a young child and later growing up amid the cultural diversity and historical riches of New Mexico instilled a hunger to continue expanding her horizons. She spent a decade living in the Caribbean and has visited nearly 50 countries. Juliet highly values the life-changing experiences of travel - a never ending source of inspiration for her as a musician and as a human. Juliet currently resides in Los Angeles.
Click the About>Credits tab for a full list of shows and networks that have aired Juliet's songs and instrumentals. Use contact page for inquiries regarding (remote or in studio) session vocals. List of honors below.
Honors
INTERNATIONAL SONGWRITING COMPETITION
2015 Finalist/Honorable Mention, Best Performance - w/Bohemian Hideaway
2014 Semi-Finalist, Best Performance
2013 Finalist/Honorable Mention, Best Electronic Song - w/Shahead
INDEPENDENT MUSIC AWARDS
2019 nomination, New Age Song
2014 nomination, Love Song
USA SONGWRITING COMPETITION
2013 Finalist, Children's Music
UK SONGWRITING CONTEST
2013 Semi-Finalist, Best Rock Song - w/Mad July
HOLLYWOOD MUSIC IN MEDIA AWARDS
2020 Best Holiday Song WIN - w/Robin Sandoval
2019 Best New Age WIN
2019 Best Downbeat/Downtempo nomination
2017 Best Singer-Songwriter nomination - Jayelle
2016 Best EDM Song nomination - w/The Element
2014 Best Female Vocalist nomination
2014 Best Acoustic/Folk Song nomination
2013 Best Female Vocalist nomination - w/Mad July
2013 Best Dance/Electronic Song nomination - w/Shahead
2013 Best Alternative Song nomination - w/Mad July
2011 Best Reggae Song nomination - feat. Tropix
2009 Best New Age Song nomination