For Your Grammy® Consideration
Juliet Lyons & John McLean Allan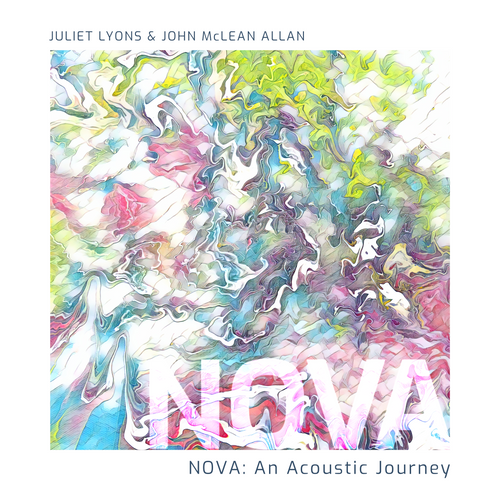 NOVA: An Acoustic Journey is a collaboration between two established artists who stand at the beginning of an exciting new musical adventure. A singer and a bagpiper put the instruments they're best known for aside to deliver an acoustic-forward collection of gentle, soothing, and uplifting sonic creations. With John originally from Scotland, and Juliet originally from New Mexico, the two Los Angeles-based composers seamlessly blend musical perspectives.
"You will realize quickly that you're in the presence of musical masters... a listening experience you will treasure for years to come."
Dick Metcalf, Contemporary Fusion Reviews
"Soft-spoken yet soulfully immersive duets...Two musical travelers on once-divergent roads found common purpose in beautiful expressions."
"Masterfully magical in every way, 'NOVA' is quietly phenomenal on every level."
All songs written & performed by Juliet Lyons & John McLean Allan. Mastered by Tom Eaton.